History of Restek
Restek opened for business in 1985, in a single room in a converted elementary school, but its founder and only staff, Paul Silvis, had a vision for the future: to create an environment in which people would look forward to coming to work as much as to going home. Today, more than 250 owner-employees work, play, and celebrate milestones in a state-of-the-art 128,000-square-foot facility in Penn Eagle Industrial Park, in our new research facility in California, and in our subsidiary locations in England, France, Germany, Ireland, and Japan.

Along the way, we've accumulated many national, state, and local awards, including the State College Business and Professional Women's Employer of the Year, the Outstanding Technology Company award from the Chamber of Business & Industry of Centre County, and the ESOP Company of the Year award from the PA/DE Chapter of The ESOP Association. We've also been recognized as one of the Wall Street Journal's 15 Top Small Workplaces and ranked three times as one of the 100 Best Places to Work in Pennsylvania.

We understand that acclaim is transient, and that our continued success depends on every owner-employee. We encourage these inventive individuals to envision, create, and improve the products that represent them. Our family-friendly work environment provides an array of professional and personal development opportunities and amenities.

And, today, our people and products are positioning Restek for even better service to our customers and community. Our sales and growth records continue to draw worldwide recognition, and we continue to turn visions into reality.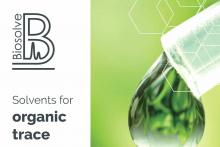 BIOSOLVE SOLVENTS FOR ORGANIC TRACE ANALYSIS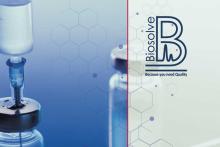 BIOSOLVE UCL / MS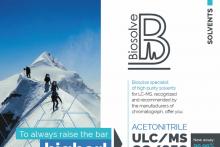 BIOSOLVE ACETONITRILE ULC/MS – CC/SFC
Seguici su LinkedIn per non perdere le novità